Stephanie and Chris got married at the Dallas World Aquarium partly because they're just that cool and partly because Stephanie has a soft spot for animals. I don't mean "owns-a-pet" soft spot (which she and Chris do), I'm talking an incredibly tender, works at SPCA (Society for the Prevention of Cruelty to Animals) level of soft spot. She's major leagues. When she and Chris found out the Dallas World Aquarium works to conserve several endangered species, they were sold.
But something that holds more of her heart than animals is Chris himself. On their wedding day she told me there were two things she was most looking forward to about January 4th — the first was getting to marry Chris, and the second was getting to meet one of the aquarium's resident sloths. But marrying Chris was definitely first, I remember that.
Enjoy a glimpse into their wedding with some of my favorites from their day.
Seriously, Chris, you made for quite the debonair groom.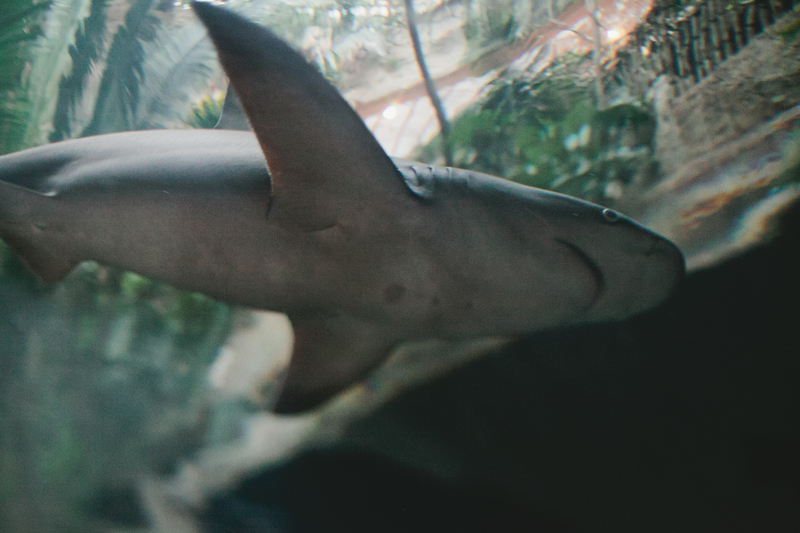 And now the second most important moment Stephanie had been waiting for — meeting her sloth buddy.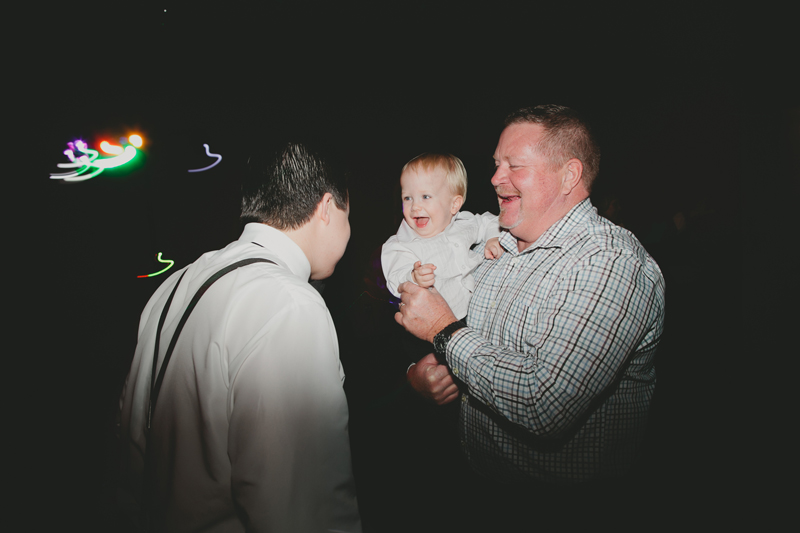 Stephanie and Chris, there is literally no other wedding I would have rather started off my 2014 with. Y'all are awesome and James and I so appreciate the opportunity to be a part of such an epic day.
 Venue: Dallas World Aquarium
Video: Josh Spires, Light Studies
Wedding dress: Bridal Boutique of Lewisville
Bride's shoes: Betsy Johnson
Bride's jewelry: Nordstrom
Bridesmaids dresses: The Wedding Suite at Nordstrom
Bride's garter set: The Honey Bee shop on Etsy
Invitation suite: Invitations by Liz
Bridesmaid dried flower bouquets and boutonnieres: Cherubino Crafts 
Bride's bouquet, reception centerpieces: DIY by bride
Suits: Vera Wang collection at Men's Wearhouse
Cakes: The Jenny Lane Bakery
Bride's reception dress: Urban Outfitters
Custom Wedding Day t-shirts: Trust Print Shop