with this ring: ambika + cybil, part I // houston wedding photographer
Welcome into a small portion of Cybil + Ambika's wedding week in Houston, Texas earlier this year. They got married in late February, right before so much about all our lives changed, so it's especially interesting to look back on this wedding week full of so many people gathered together from all over the world to share in such a joyous celebration as Cybil and Ambika joined together as family. I've chosen to break the wedding up into two separate blog posts since I'll be attempting to share three days worth of wedding festivities with y'all. So buckle your seatbelts. (That felt like a real "mom" thing to type. But it's who I am so who am I kidding?) Here we go.
part I: Haldi
Ambika's family (and friends-like-family) from around the world filled her parents' living room to kick off the wedding week with a lot of tumeric and a lot of love.
part II: mehendi
That same evening it was time for henna and jaggo! See if you can find Cybil's name hidden in Ambika's henna (hint: it's on the inside of her palm) done by Paisleys and Swirls.
part III: Hindu ceremony
Two first looks (a tear-filled one between Cybil and Ambika and then a second surprise one between Cybil and his pockets hahaha), BARAAT (which is basically like an epic, super-fun people parade of music and dancing to kick off the ceremony — so many GIFS I'm obsessed with from this part of the day) and their first wedding ceremony.
p.s. I always love looking at/documenting the bride and grooms' family member's faces on wedding days — there's so much story/emotion there that I'm delighted by as I look back through these.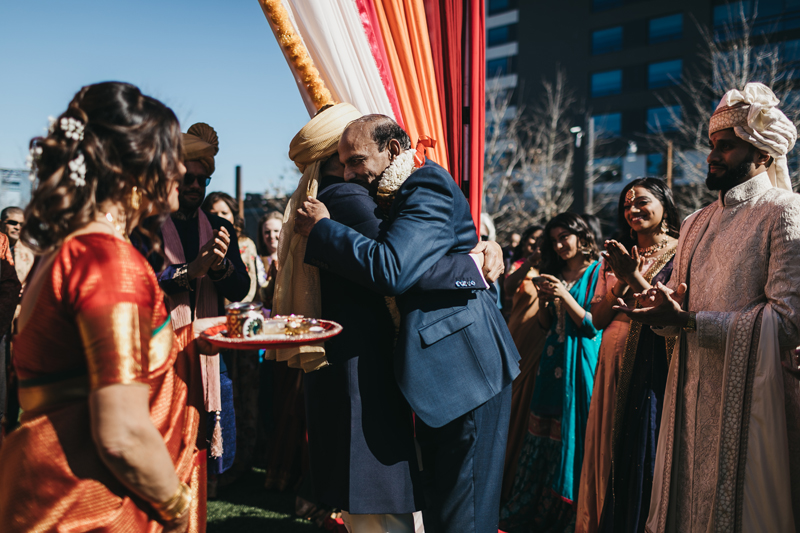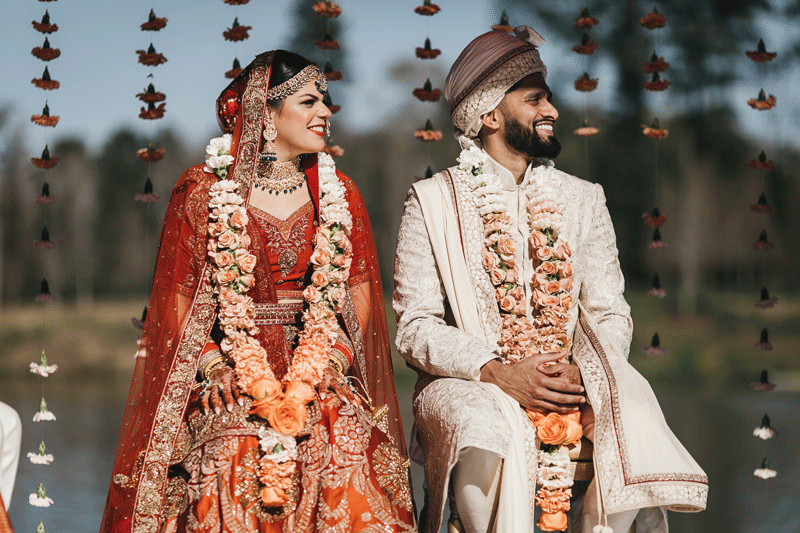 part IV: Utsav
Friends and family members perform choreographed dances (like, really good ones) and then it's dance party central the rest of the night.
Come back next week to view some photos from the final day of Ambika + Cybil's wedding weekend!
Wedding coordinator: Electric Karma
Venue: CityPlace Marriott Springwoods Village
Catering: Dawaat
DJ: Desi Junction
Decor: Dream Decors
Video: A&A
Bridal Hair and Make-up: Blush and Glow
Wedding party hair and make-up: Makeup by Shazia