There are only NINE DAYS left to enter into the Jillian Zamora Photography giveaway — so exciting!
This January I was sitting at my desk editing a wedding and literally found myself moved to tears at how thankful I am to have this job and how gracious the Lord has been to us in allowing us to do what we love with people we adore. I'm so looking forward to what will come in 2013. There is something about the fresh outlook and anticipation a new year brings and I wanted to share some of my 2013 giddiness by giving away a full day of wedding photography coverage by yours truly and my handsome second-shooter (aka my super-talented husband, James). We are hoping to reach out to brides and grooms all over the world who are planning a wedding day that will be filled to the brim with heart.
Weddings can be on any day of the week — it does not have to be on a weekend to be eligible.
JZP (meaning myself and James) will deliberate over the entries and announce the contest winner on February 28th. We've already been loving reading over all of the heartfelt and detailed stories and envisioning all of the fabulous future weddings from the couples who have already sent their entries in!
Top 3 runners up will receive a significantly discounted rate for JZP wedding photography services.
There will be prizes in the form of a free photo session for the person who refers the winning couple/wedding to us — so please share, share, share the giveaway on Facebook, Instagram, via word-of-mouth, email, carrier pigeons — you name it!
If you have any questions about the contest feel free to comment below or send me an e-mail to photo@jillianzamora.com
If you would like a travel quote to your specific venue, please e-mail me at photo@jillianzamora.com.
To familiarize yourself with my work, visit my website: www.jillianzamora.com
To view some of JZP's recent weddings, click on any of the below links:
-Â Ashlei and Jesse, a rainy day Georgia garden wedding
-Â Sara and Brent, a beautiful Texas wedding outside a charming chapel
-Â Carri and Matt, an outdoor ranch wedding with details galore
Please see below for a listing of dates from July 2013-July 2014 we are already booked for weddings or are otherwise unavailable:
July 2013: 5th-14th, 20th, 26th
August 2013: 10th
September 2013: 6th
October 2013: 5th, 19th
January 2014: 4th
Again, we are SO excited about this and we hope you are too!
On Monday morning at 5:51 a.m. I woke up to the eighth phone call (a combined effort between my sister and my mother) with the most wonderful news — my sister had gone into labor and she and her husband, Sam, were en route to the hospital. I was one of the first to be notified because I had volunteered to document this blessed occasion! Fifteen minutes after getting off the phone with my mother (and after contemplating what one wears to photograph their first labor and delivery) I was in my car headed to Fort Worth, camera in hand, nervous-excited jitters in full swing. On the way there, I came to the conclusion that the next time someone was tailgating me that I would just give them the benefit of the doubt that their sister was probably in labor.
By the time I had arrived at the hospital I thought I was the one in labor because it felt like my tear ducts were having contractions — I kept getting hit with waves of emotion at what was about to take place.
And so it began . . .
(The Full House PREGNANCY EPISODE was on in the waiting room!! "HOW TOPICAL," my brother shouted!)
The second I saw Jasper I just LOST it. I didn't know I would, but I did. Tears. (quietly). Everywhere. Obviously I kept taking photos through the waterworks but I cried to such a ridiculous extent that the nurses and doctors made fun of me.
The only way I can describe it is that it was such an overwhelming sense of joy, newness, and excitement in thinking about the journey my sister had just been though in the past nine months and the journey that had just begun for her and Sam for the rest of their lives. And then praise to my Creator for bringing all of this together.
I think it was at about this point that the tears slowed to a normal level. This was also the moment I deemed him my "little potato nephew" because I thought he looked like a potato all wrapped up like that. It was the first thing that came to my mind.
Favorite moment — the new family gathered closely together just quietly soaking it all in before heading out to tell the rest of the family in the waiting room.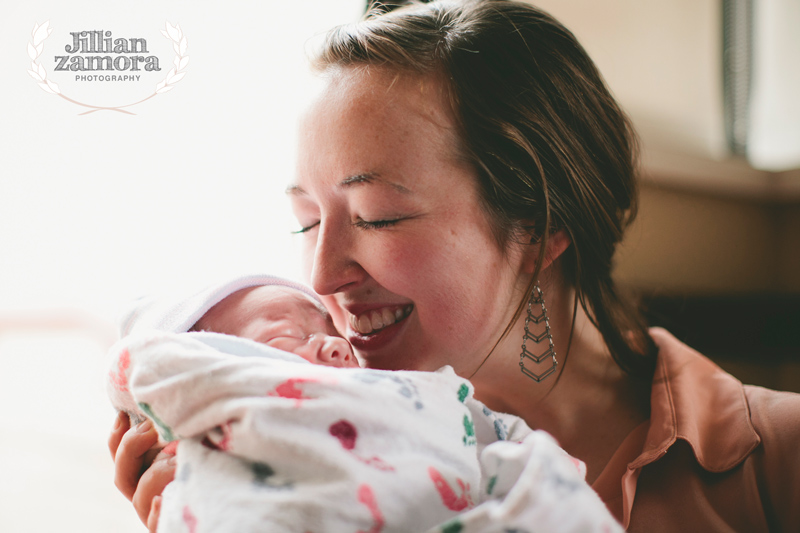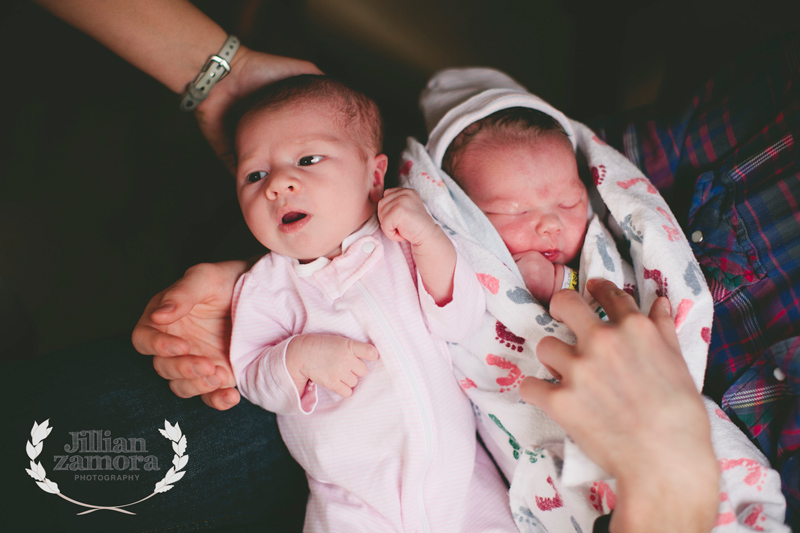 To clarify the above photo, the second baby is Colby. Jalesa's best friend starting from childhood was pregnant with a baby girl at the same time as Jalesa and she gave birth to Colby just a few weeks before Jalesa. This is their first photo together and we plan on setting them up in the future.
My second favorite moment of the day was when my dad got to see Jasper for the first time after he closed down his store. He took him in his arms and couldn't look away from the babe for a solid half hour.
Precious.
 Welcome to the world, Jasper Dean. You are loved more than you more than you could possibly know.
Prepare yourselves, because I might accidentally use a lot of exclamation marks in this blogpost.
Joey and Sabra are good friends of James and mine, and have been for quite a while. They actually just had their BABY GIRL this December and she is sooooooooo precious!! I may or may not have had trouble letting James hold her when we went to visit ONLY because I wanted to hold her the ENTIRE time we were there. We're SO excited for our dear friends. (If you keep going to the end of the post I might treat you with some pictures of us holding sweet little Stella.)
It was my pleasure to take some maternity pictures for Sabra and Joey in November, and here are a few of my favorites from the set.
Joey is the worship leader for the 9:31 service at First Baptist Burleson (James actually plays bass with him in the worship band) and music has always been a huge part of who he is. Therefore, his biggest request for the shoot was that it include a piano.
After working that 8 ft x 8 ft space by the piano for all it was worth, we headed outdoors for a few more shots.
Isn't she so CUTE?!?!
B-e-a-U-ti-ful people.
(Our friend Jennifer made that super-cute yarn "S' for Stella)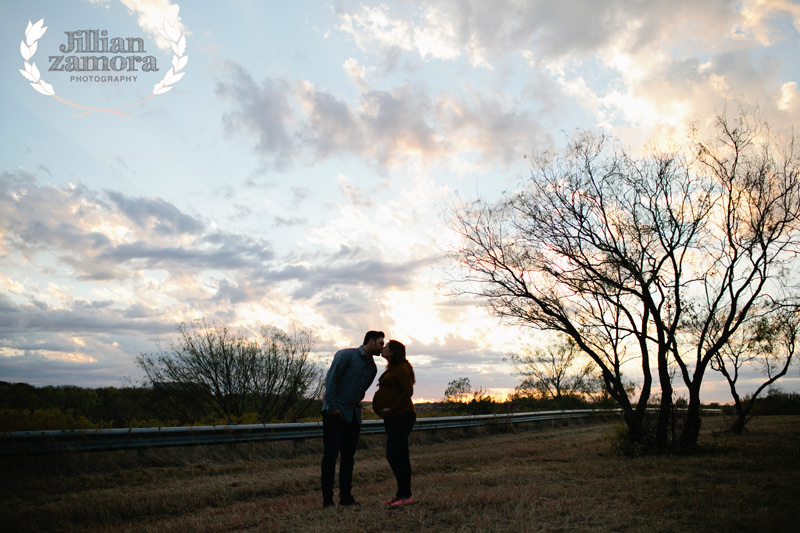 And now for some (low-quality) photos taken on my iphone during our first visit to see Stella!
I'm already itching to hold her again this Sunday! Congratulations, Joey and Sabra. Welcome to the world, Stella!