You guys, I'm obsessed with Rachel and Dan's engagement session. We met up one Sunday in April and went all over South Congress before heading over to their go-to dive bar and ended up splashing around in Bull Creek. Something I love about these two is that they DON'T STOP MOVING. Like, ever. As someone who will always choose photographing motion and real interactions over a pose here and a pose there let's just say having these two in front of my camera had me like a kid in a candy store — we didn't stop shooting until the sun was down.
It just seems like you should have a good time when you're with the person you're going to marry and let me tell you Rachel and Dan are nonstop smiles together — kind of like me when I look at these photos from their Austin engagement session. Enjoy!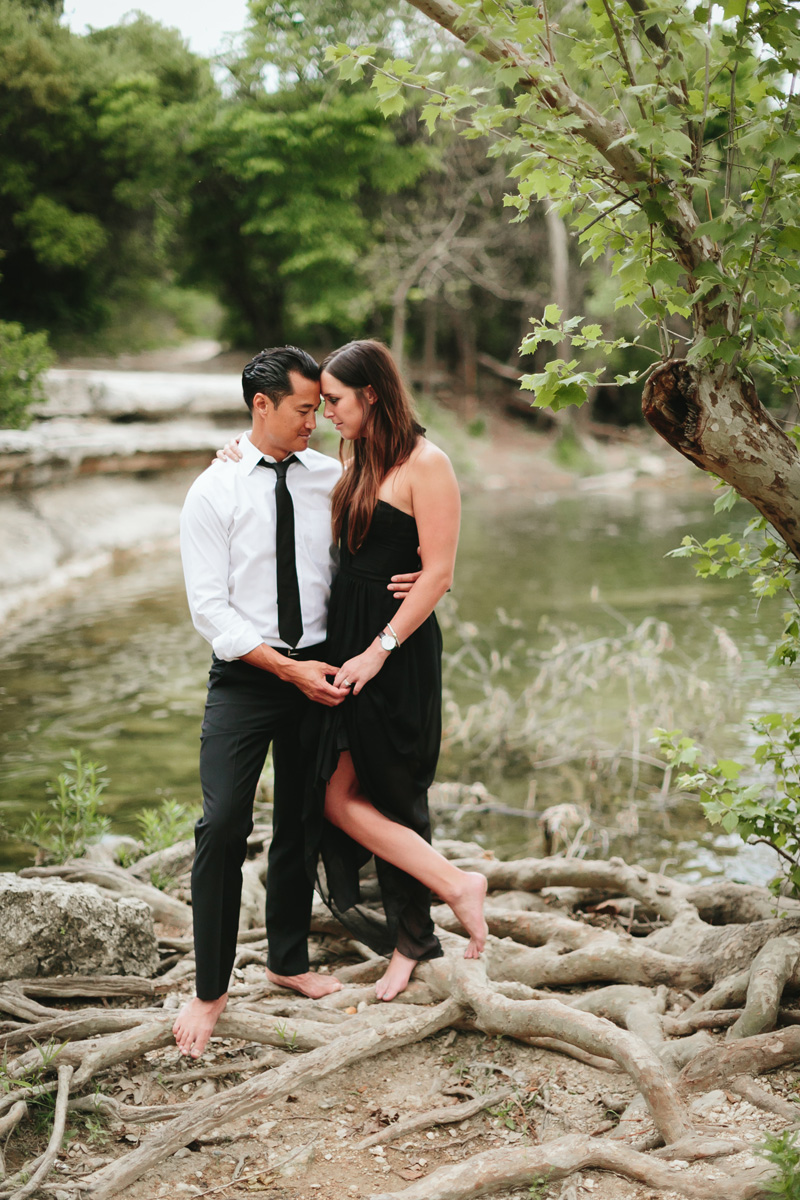 You can view a preview from Rachel and Dan's Barr Mansion Austin wedding here.