Everything about this day was just wonderful.
The sun was shining, the weather was crisp, I was getting to photograph friends of mine, and those friends were beaming from the get-go.
Lauren and I became friends in college at UNT where we served in the Baptist Student Ministry together. Lauren is driven, quick to help the people around her, and really such a sweetheart to the core — even though she probably wouldn't admit it. Never in my three years at college did I see Lauren swoon over a guy — even if she did, she was much too calculated for obvious displays of affection like many college girls seemed inclined to.
But then there was Brad.
It didn't appear to be an instant attraction. It wasn't an immediate whirlwind romance.
But it was steady and sure.
I graduated before I got to see much of the two of them as a couple. Seeing them together during the shoot was just such a sweet time for me to see how incredibly happy Lauren is with Brad at her side and the tender admiration in which Brad so obviously holds Lauren.
They both appear to be thoroughly, utterly and exceptionally smitten.
Lauren's only request for the session was that there be a dock worked in at some point because she had bought Brad the (calculated) Christmas gift of a pair of Sperrys . . . to later be used in an engagement session . . .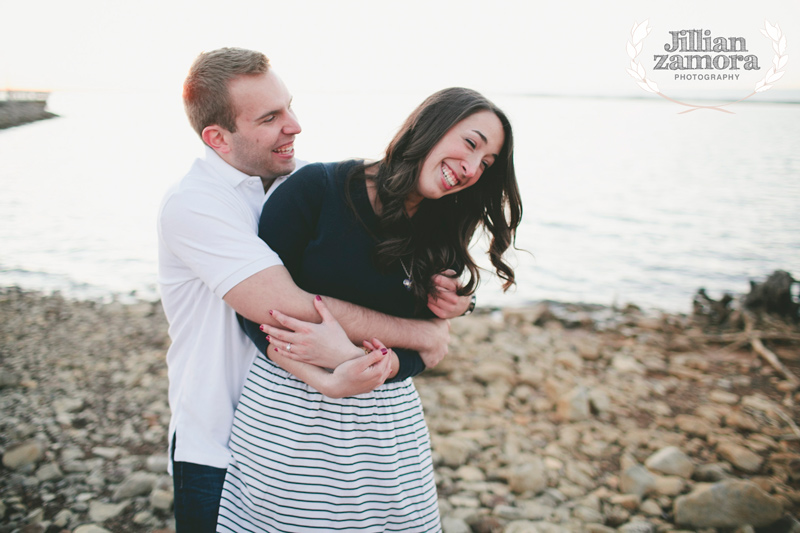 I'm excited because I can see that y'all are so, so happy together. I simply cannot wait for your September wedding!