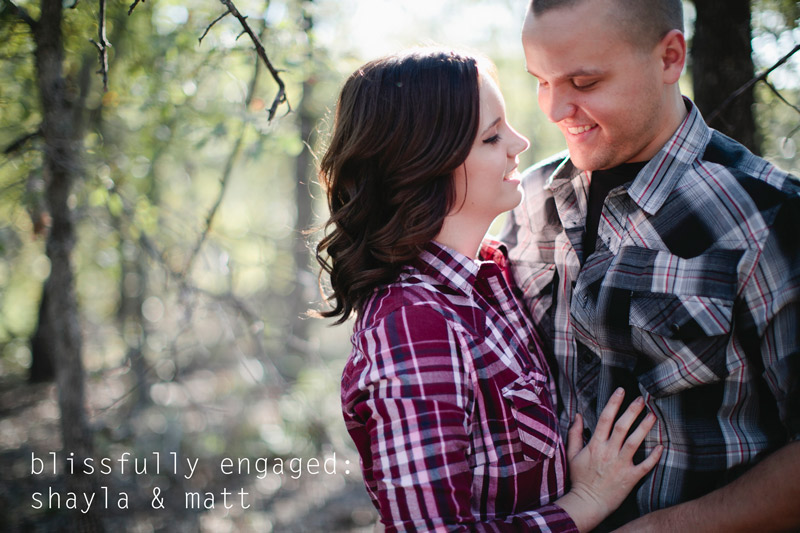 Happy December 28th, everyone! I hope you all had the merriest of Christmases. It's been such a busy season with lots of traveling between mine and James' families and limited internet access but I'm so pleased to get back to blogging and ESPECIALLY with this particular engagement session.
Shayla and Matt are of the outdoorsy persuasion so Shayla's vision was for a camping engagement session. It was just SOFUN working within this vision and I'm SOPLEASED with the resulting images. It helps that Shayla and Matt are just so. dang. cute. together.
Shayla, you are for-real stunning.
And what kind of camping-themed session would it be if they didn't build a fire and make some s'mores?
 Shayla and Matt, I'm already so excited for your wedding! October cannot come fast enough.
In case you missed the last blog post of this gorgeous couple's rainy day wedding, be sure to check it out here. Because the clouds opened up and let out a complete downpour on Ashlei and Jesse's wedding day I had no idea what we were going to do about bride-groom portraits. It was a fully outdoor venue and my flash equipment wasn't going to hack it exposed to a rainstorm, plus the bride and groom were soaked to the bone. I thought about this mini-predicament throughout the entire reception because there was NO WAY a couple was going to go to the trouble of flying JZP all the way from Texas to Georgia and NOT end up with any bride-groom portraits. Then it hit me — perhaps it would be sunny again TOMORROW and perhaps Ashlei and Jesse would be game for waking up early for a day after photo session, and perhaps our ride back into Atlanta wouldn't mind pushing back our scheduled departure time to accommodate such a plan.
Seeing as how God is good, Ashlei and Jesse are awesome, and our ride back to Atlanta just happened to be the bride's super-sweet parents, everything came together and we were able to do bride-groom portraits in THE MOST BEAUTIFUL SUNSHINE the next morning at the wedding venue.
Are they not two of the most beautiful people you've EVER SEEN?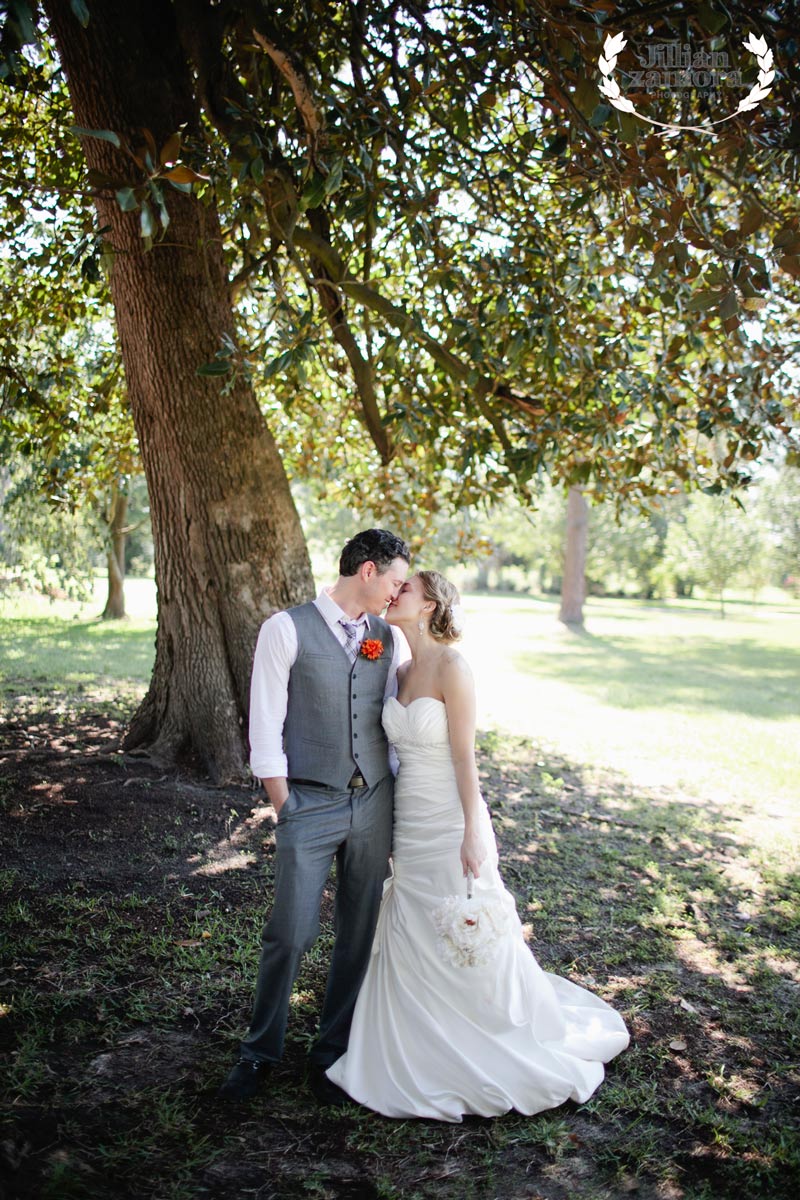 Happy/contented sigh. Love. Just love everything about the above image.
It's just crazy how perfectly everything fell into place after what seemed like everything first falling out of place.
Ashlei and Jesse — I couldn't have asked for better clients to work with. I'm convinced that you two and all of your family have GOT to be some of the nicest people in all of Georgia. On one of the most important weekends of your lives, you took the time to make me and James feel like family. And we're so thankful to have been a part.