Meet Ryan.
Ryan is my cousin. And, yes. He is wearing a monkey shirt. The monkey shirt has been a staple in his wardrobe since he was eight, so it was only appropriate to start off his senior photo session in it.
Look at those blue eyes and laughing smile! Who couldn't love this kid?
I guess that's just the thing, huh? I expected to go take some photos of my little cousin Ryan and ended up taking pictures of this handsome senior guy. I was blown away. WHO IS THIS PERSON IN FRONT OF MY CAMERA?! AND WHERE DID MY LITTLE COUSIN GO?!?
Hello, little camper trailer. I love you.
And old peanut mill? I love you too.
(Proud cousin voice:) Did I mention that Ryan is valedictorian of his graduating class?
AND did I mention that his suuuuuuuuuuuuuuper-beautiful girlfriend is salutatorian? That right there is a couple to watch out for.
This random, empty sign beckoned us. It called, "Ryyyyyan! Ryyyyaaaan! Come take your picture next to meeee!!" So we did.
I ended this session proud. Proud of Ryan growing up. Of how incredibly good-natured he is. Of how his mother can still make him laugh. Of how smart he is. Of who he is.
Go get 'em at A&M, Ryan! You've got lots of proud family back home rooting for you.
Meet Ryan.
Ryan, his mother Tana and I met up a couple weeks ago to snag some senior pictures of this Southlake Carroll senior.
Now, there are several reasons I was particularly excited about this shoot: 1) Tana was referred to me by a very dear couple to my photography (and regular)Â heart, Jillian and Jonas and 2) this was my first shoot using my new camera!! Double win.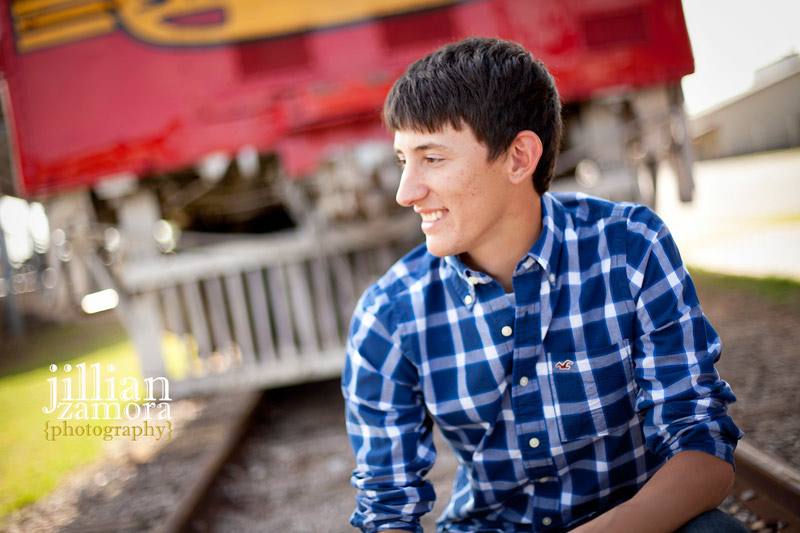 Now Ryan certainly had me fooled — I thought Ryan was a natural in front of the camera but Tana kept telling him to relax and give me a real smile. Mother knows best.
Ryan is the pitcher for the Southlake Caroll high school baseball team, so we obviously needed to work that into the shoot with a few shots of his letter jacket and trusty baseball hat.
Now, I'm going to be honest with you, Ryan did NOT want to take pictures wearing his hat. But his mother wanted him to. So he did — AND he smiled while doing it.
'Atta boy, Ryan. Any respectable man ought to care what his momma wants.
We finished up the shoot with one last shirt switch and some wonnnnnnnnderful light shining through some slats.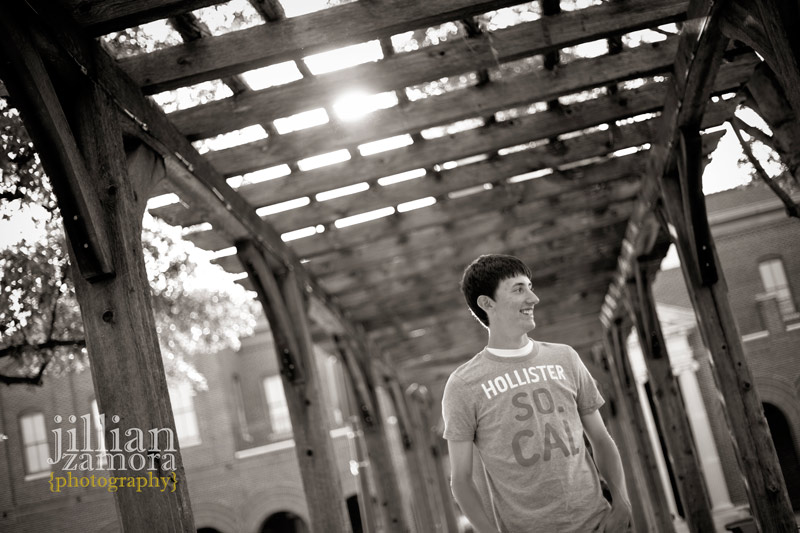 Ryan and Tana, I had such an enjoyable afternoon with y'all! Happy graduation, Ryan! I wish you the very best.
Meet Hollye.
Hollye is another dear friend of mine. She had never had any photos taken of just her before so for her birthday we set out on a picture-taking adventure! Here are a few of the shots from our walk.
Several things you will immediately notice upon meeting Hollye are: 1) she is absolutely beautiful 2) she is absolutely hilarious and 3) she puts her whole heart into everything she does.
For these reasons she is 1) a particularly good friend and 2) particularly fun to take pictures of.
Annnnnd she brought props — a FULL SUITCASE of props! We had so much to work with which made for an absolutely delightful shoot. Delightful, I say!
On our walk we were also toting a large golden picture frame (around my neck — it was very becoming) and mirror, just waiting for the opportune moment to use them in our shoot.
Gosh, I know I said it earlier but something I l-o-v-e-d about photographing Hollye is that she was completely uninhibited in everything she did. She didn't make one awkward or embarrassed face the entire shoot — she just threw herself into every pose, every facial expression, every laugh and it made for beautiful, uninhibited photos.
Don't get me wrong — I don't mind people who make awkward faces. I'm one of them when I'M in front of the camera. But I want everyone I ever take pictures of to know that I'm NEVER behind my camera thinking to myself, "WHAT do they think they are doing?" whenever someone is trying something new for a picture or really committing to a particular pose. Â I'm pretty much always behind my camera thinking, "That's so great!!"
I like to think of the mirror in these pictures as a rabbit's hole into another world.
Gosh. I love everything about this picture — the cool, quiet contentedness of it all.
Yeah, girl.
We wanted to end with some standard Hollye shots — her Ray-Bans and a button down.
Why yes, Hollye did happen to have a giant, glittery maple leaf on hand.
Hollye, you are beautiful.
Yeah, I'll end on that note.
Thank you, my friend, for letting me take you picture. I hope they fully capture your amazing, adventurous spirit.