It rained on the December Saturday that Jessi and Bobby got married.
It rained when James and I were loading camera equipment into the car. (Alright, alright, it was mostly James.)
It rained the whole drive to the wedding venue — TPC Craig Ranch.
It kept on raining while we photographed Jessi and Bobby getting ready for the big day.
But right as it came time to take portraits before the ceremony — the rain stopped. It was as if this whole Jessi-Bobby-getting-married thing was meant to be or something.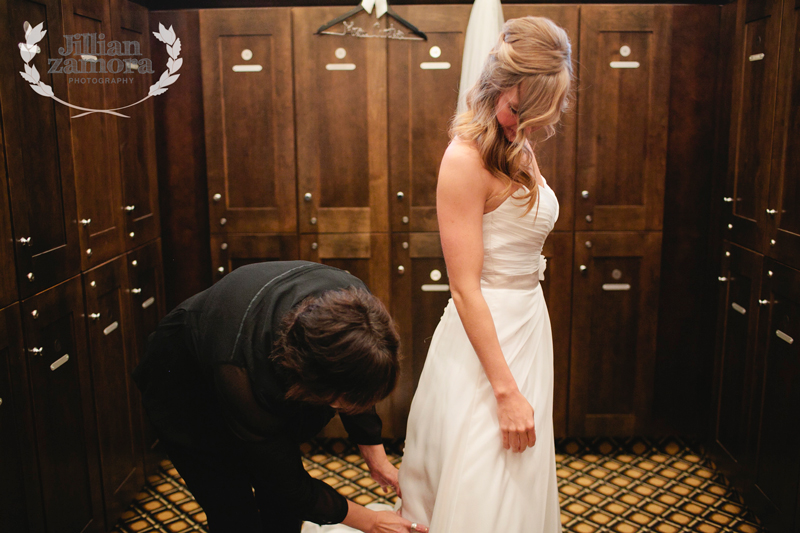 Before Jessi and Bobby's first look, Jessi wanted a moment alone with her dad to see her for the first time in her wedding dress.
Shortly thereafter we got Bobby all set up to see his bride.
After the big reveal we spent some time meandering around the country club, soaking up the excitement of what was to come shortly, and watching Jessi and Bobby being just giddy-happy together.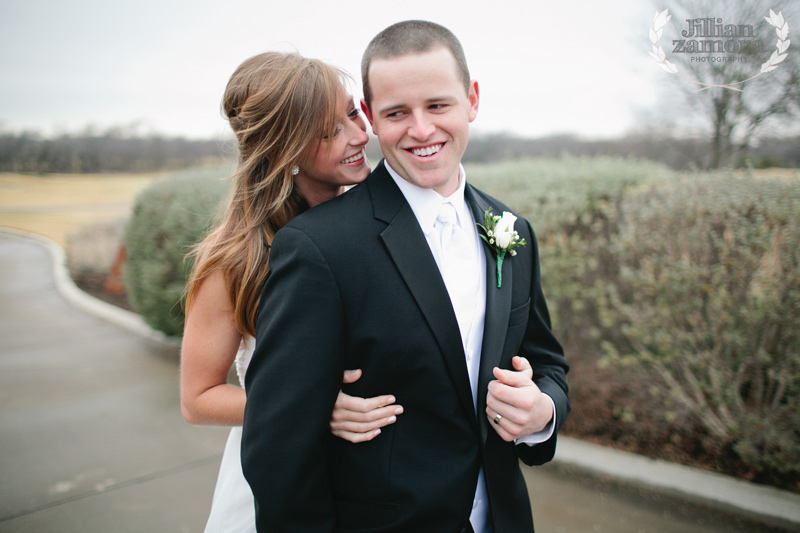 And right as we finished up bride-groom portraits the clouds returned and the rain started again. Like I said, I think Jessi and Bobby were just meant to have pretty, outdoor portraits because it was the only dry time of the entire day.
The rain was not a problem for us as we finished up with wedding party portraits because the inside of TPC Craig Ranch was beautiful as well!
Bobby and Jessi's dog was the ring-bearer — complete with bow tie.
The toasts from the maid of honor, best men and fathers of the bride and groom were so heartfelt, often funny and also insightful. I was definitely left wanting to know more about the story from Bobby's dad's toast about the first time he had the pleasure of meeting Jessi!
 Jessi and Bobby, James and I are so happy for you two and feel truly blessed to have been able to document y'all's day. Thank you, thank you for choosing us to do so!
Y'all are beautiful people with beautiful hearts and it was such a pleasure to work with you.
Also blog readers, don't forget to enter/share the JZP wedding photography giveaway going on until February 22nd! For full details, click here.