samantha & dustin, denton wedding photographer
I'm going to try my very best to keep this blogpost text from turning into a straight-up love letter from me to Samantha but I make no promises that it won't happen accidentally.
No more than six e-mails into our relationship Sam told me she was already certain of our "inevitable BFF-ness" and boy, oh, boy did she call it. After an obscene amount of hilarious e-mail correspondence as well as Sam and Dustin's engagement session in Seattle, I sat on the couch next to my husband and told him, "I seriously love Samantha so much and I'm going to be so sad when their wedding is over." I said those exact words and I was not exaggerating in the slightest. Every time we talked she made sure to ask how I was doing, even sent me a Mother's Day e-mail THE MONTH OF HER WEDDING and gave my daughter three (of the absolute cutest) outfits because Sam is amazingly thoughtful like that. Her joy is contagious and I can honestly say she's one of the most beautiful people I know, inside and out. And while I'm not certain where I fall on Dustin's BFF scale, I do know that the way he looks at Sam makes my heart swell, his kindness is evidenced by how obviously he's adored by his (and Sam's) family and friends plus my BFF Samantha swears he has the patience of a saint. A SAINT.
Needless to say, looking back on this rainy Saturday in May gives me all the feels and I hope you enjoy a peek into my favorite images.
Before the ceremony Samantha and Dustin shared a few quiet moments together. Dustin prayed over their marriage and thanked the Lord for Samantha and BRB I'M CRYING REMEMBERING IT. I felt so incredibly special to be the one to witness and document such a pure, genuine moment between a groom and his bride.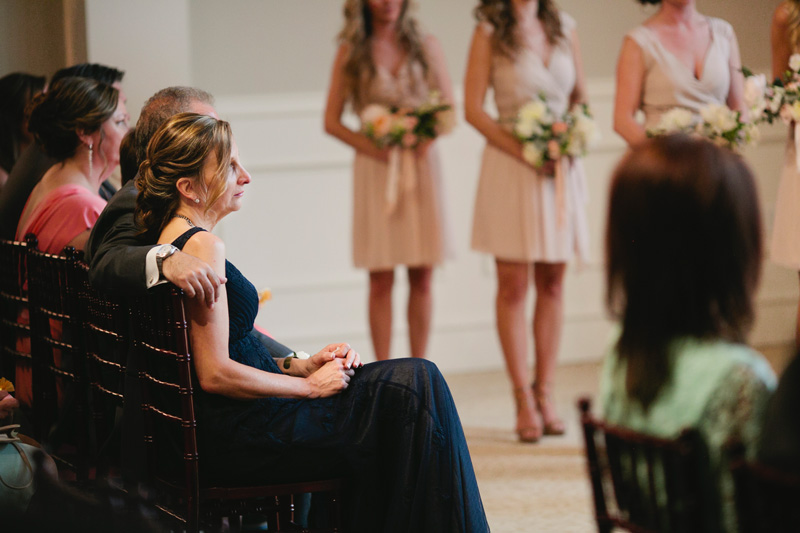 Samantha + Dustin — I love y'all. Like a whole big bunch. Friends forever, mmkay?
Venue: The Milestone
Flowers: The Southern Table
Bridal Gown Designer: David Tutera for Mon Cheri
Bridal Gown Retailer: Lulu's Bridal Boutique
Hair & Makeup: Angie Williams
Groom's Attire: Black by Vera Wang
Bridesmaids Dresses Designer: Joanna August
Bridesmaids Dresses Retailer: Prim: The Bridesmaid Boutique, Oklahoma City, OK
Flower Girl Dress Designer: Olivia Kate Couture
Flower Girl Dress Retailer: Etsy
Stationery: Frameworthy Designs
Cake & Desserts: Candy Haven
Caterer: The Milestone
Band/DJ: First Dance DJs, Michael Furr
Lighting: First Dance DJs, Michael Furr
Weddings Rentals: Coco Fleur
Wedding Planner: Lauren Modica, The Milestone