with this ring: ameena + sahir pithi and sangeet // dallas renaissance hotel wedding
I just love days full of story.
I'm sharing some of my favorite captures from Ameena and Sahir's pithi and sangeet at the Dallas Renaissance hotel and let me tell you, this day (and all of their wedding weekend) was chock FULL of story and love and family and friends and celebration and FUN (and tumeric — ammiright, Sahir?). I've always been inclined to photojournalism but I think even moreso now that so many photos seem to be "for the 'gram" that I crave all the more to capture the pureness, the beautiful unhindered reality of days like this. So enjoy some of the story of the second day of Ameena + Sahir's wedding weekend. It was an absolute joy and privilege to be there to tell it. (Also, in case you missed it, you can view images from their mehendi and some of my favorite portraits of ever here.)
Part I // Pithi
Little brothers, ammiright?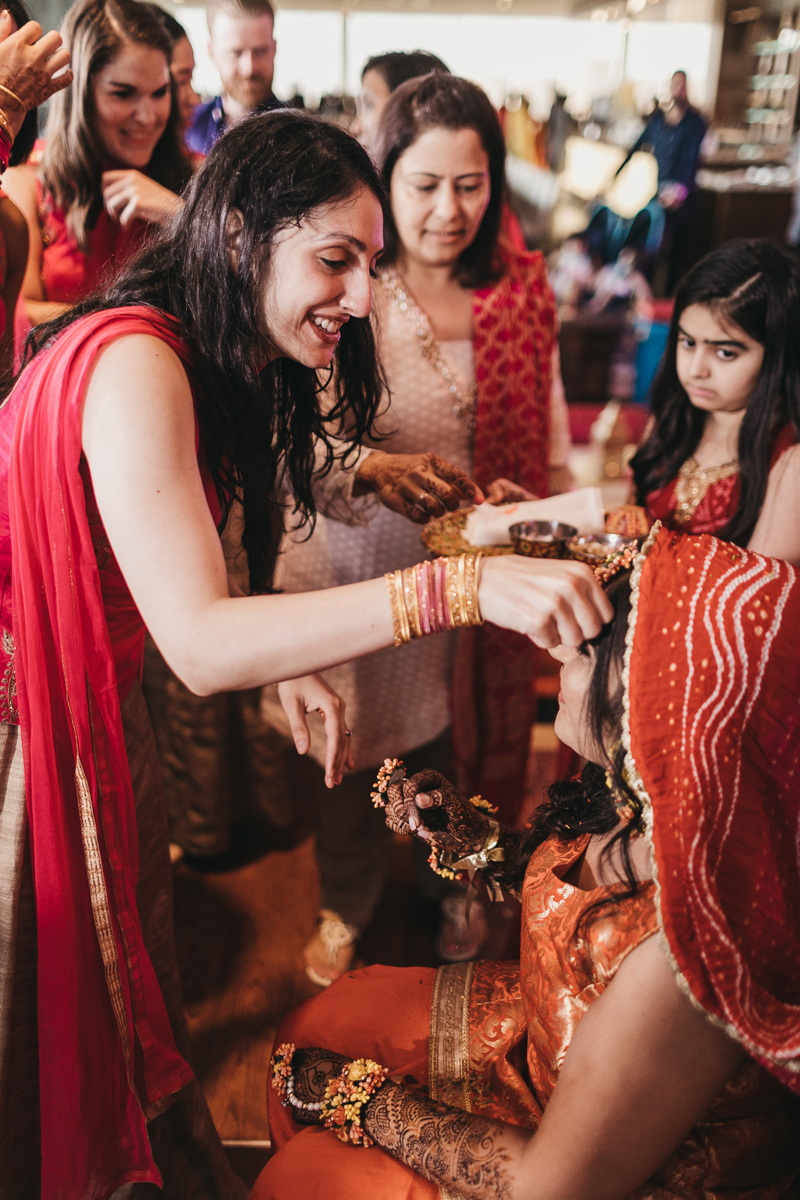 Okay so these next few image comparisons between Sahir's pithi and Ameena's pithi just crack me up. Ameena is handed babies to snuggle while Sahir starts to get completely and utterly smothered in tumeric paste hahaha.
Ok, so I can't stop laughing at how this next part began (and Sahir's sweet mom's genuine surprise/reaction) — keep your eye on Sahir's brother in law coming up behind him in this next GIF.
And the "best sport" award goes to SAHIR.
part II // Sangeet
After a shower and outfit change came food, performances from friends and family plus allllllllll the dancing
I'll be back (*hopefully* soon) with the next post from Ameena + Sahir's third day of wedding festivities — their nikkah and reception! Wahoo!