with this ring: allison + johnny // dillon falls wedding in Bend, Oregon
The Allison-and-Johnny story starts further back then I'm going to be able to start this post. But somewhere along the way a guy saw past the new girl in town's tough exterior and saw, instead, the very best part of her. And then somewhere along the way they fell in love and then they got engaged and then they planned the most wonderful wedding. A wedding day like the people they are — remarkably genuine, completely surrounded and supported by the ones they hold most dear, and beautiful.
But I also can't start this post the morning of the wedding because festivities actually began the week before as all of their nearest and dearest trickled into Bend to celebrate this marriage.
I had actually second shot a wedding in California with Allison one week before her's and Johnny's. Allison is an incredible photographer and, being the hard-working and confident person she is, had been booked for three weddings the weekend before her own. Before booking the third (in another state) she called me to ask if it was crazy to book it. I told her yes (obviously), but that if anyone could do that and make it look easy, it was her. So she did, and you know what? She made it look easy. That put us flying into Bend Monday night, where Johnny was waiting to greet his jet-setting fiancé one last time.
Monday // reuniting in Bend
Tuesday // welcome to Bend brunch
Because when some of your favorite people are in your town you take them to one of your favorite breakfast spots.
Sunset on Pilot Butte (+ Juniper's first birthday)
My husband, James, and daughter, Juniper, had flown into Bend on Monday also because I wasn't about to miss spending my baby girl's first birthday together. Allison, the deeply thoughtful friend that she is, surprised us with a cupcake and sparkler candle for Juniper's birthday as the sun was setting.
Wednesday // Tumalo Falls
More friends, more family, more waterfall.
(Proud wife shout out for James Zamora Painting)
Friday // hiking Tumalo Mountain
We stood at the bottom, shivering in the freezing cold misting rain, wondering if it was a good idea to try to make this hike. But if there's one thing both Allison and Johnny are not, it's easily deterred. I love this about them. So up we went.
Saturday // Welcome picnic
One day out, it's getting real real, let's eat hot dogs!
rehearsal + dinner
Their wedding was always set to be at Dillon Falls, where Johnny proposed, but originally the ceremony was planned to take place in the open meadow until a frog rehabilitation effort booted them out. So technically this was the second choice ceremony site but I honestly couldn't imagine any spot more perfect.
Sunday // weddin' day
No lie, I was crying before I even got in the car to drive over for prep photography. The way these friends of mine love each other so fiercely and so wholly — man, it moves me. This was the best day.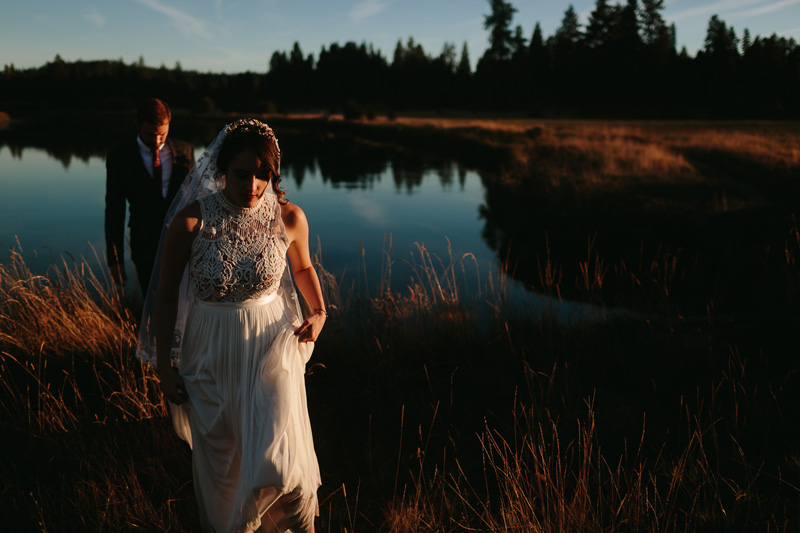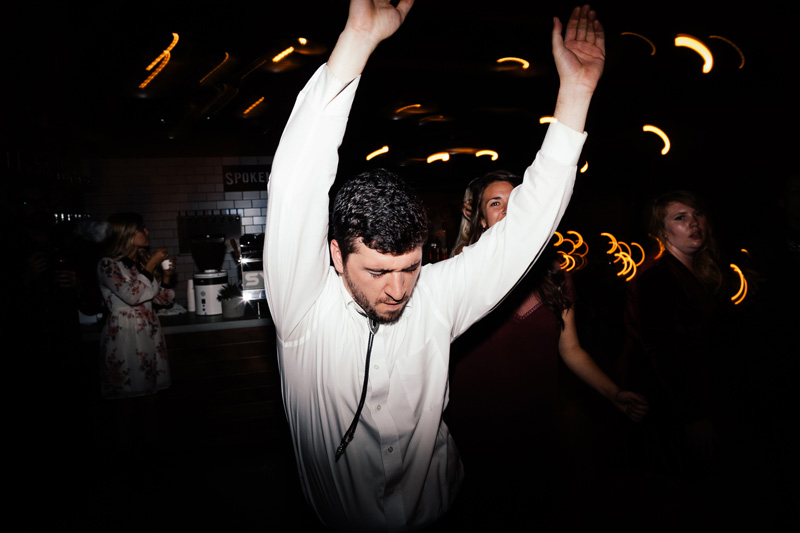 Friendors:
floral: Hart Floral
bridal make-up + hair: Lauren Apel
bridal crown: Mignonne Handmade
reception venue: Spoken Moto
ice cream truck: Addy Macs
catering: Mother's