katy + ryan // hall of state dallas wedding
 From the first time I met with Katy and Ryan to even discuss wedding photography I just knew we'd be a good fit. They're so genuine and warm as all get out to everyone around them. I love when I get to photograph people who don't try to tone down what they're feeling to, say, a "socially acceptable level" (whatever that means), they just FEEL IT, danggit! And I am HERE FOR IT.
They got ready at The Adolphus before heading over to the Hall of State for their ceremony. Ryan just didn't particularly care to have any prep photos taken of himself so we'll start off this first portion of the post from the hotel room where Katy was getting ready. Goodness gracious, I could not stop photographing Katy and her momma's sweet bond during that time. There are actually so many adorable photos of the two of them that I left out of this post because I was like "It's Katy and RYAN'S wedding I'm supposed to be blogging, not just a slew of adorable momma-daughter pictures" hahahah but y'all just keep your eye out for Katy's sweet momma throughout this post because she was so thrilled for her daughter's wedding day.
Ok guys, then Ryan's sons came in the room with some cards + drawings they had made for Katy to open on the wedding day and I honestly do not know if I've ever witnessed anything more precious. Just look how happy they are to be adding Katy to their family and how obviously they adore her!
Once we got to Hall of State we met up with Ryan and got some photos of this dapper trio.
In loveeeeee with all the florals by Kate McLeod Studio.
Just please, please do not miss Katy and Ryan's facial expressions throughout the ceremony. This was my favorite part of the entire day.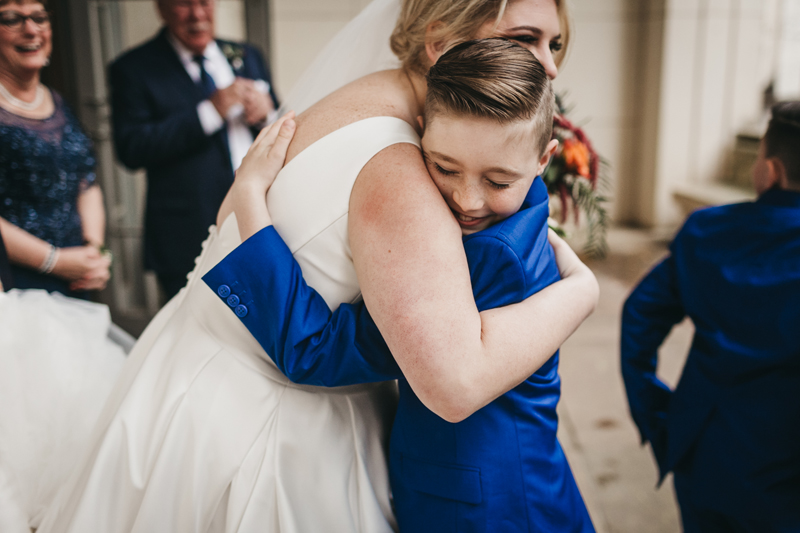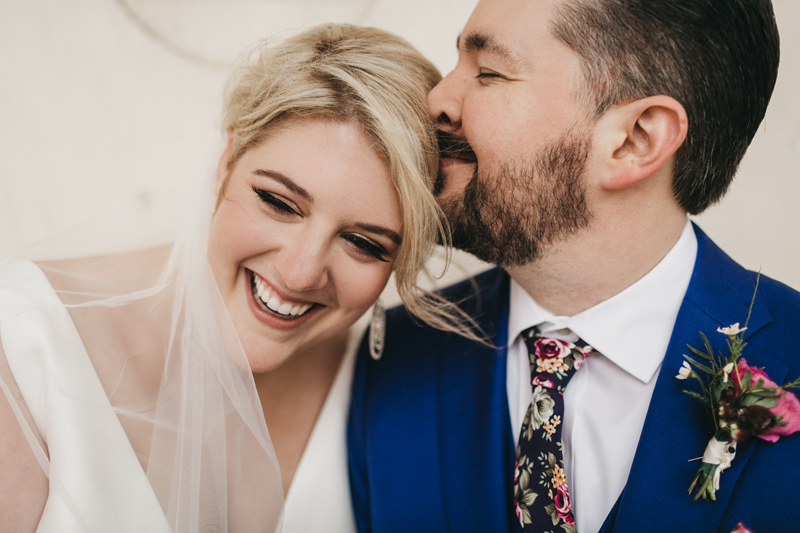 Thank you, Katy and Ryan, for letting me document your beautiful love. It was such a joy and privilege of mine to document your wedding day story.