jalesa & sam
Hey guys, my older sister got married almost a year ago.
Here are some photos to prove it.
On this wedding day I played the roles of wedding photographer, sister of the bride AND matron-of-honor. Whew.
And it was awesome. Sometimes stressful. But mostly awesome.
Look at how sweet lil Sammy looks in anticipation of the first look with his b-e-a-U-ti-ful bride . .  .
A super-fun element of Jalesa and Sam's day was this furniture set-up that Scott's Flowers so graciously lent us to help create Jalesa's wedding day vision and atmosphere.
Would you believe that this is my uncle's backyard? SO. MUCH. hard work went into creating this set-up (HUGE shout-out to Darren!!) Scott's Flowers was responsible for all the flowers — from the ceremony set-up to Jalesa's hair to the reception centerpieces. If you're planning a wedding anywhere near Stephenville you could not find NICER people or BETTER florists than Scott's Flowers.
Alright, I feel the need to prep you for what is to come next . . . THE cutest ring bearer in existence . . .
And helllllllloooooooo to a darling flower girl . . .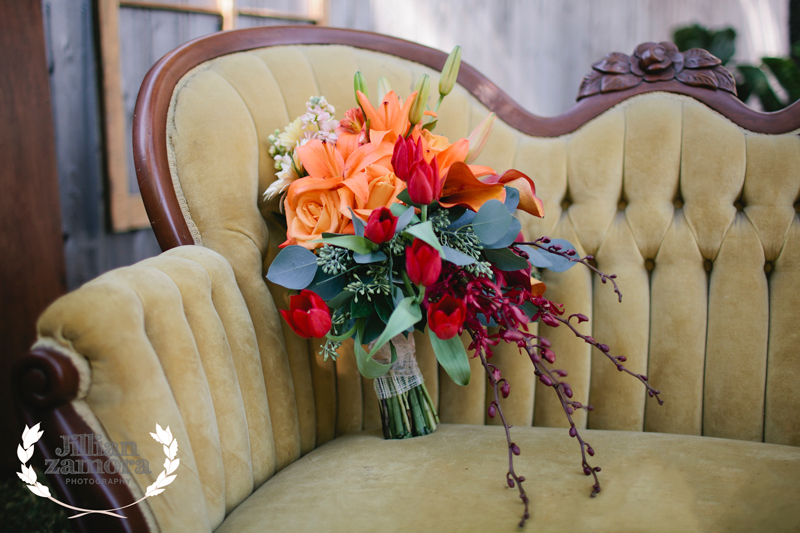 To give an example of how the day worked, I photographed all the wedding details and bride-groom portraits as the first shooter but EVENTUALLY I actually had to BE in some of the photos so James stepped in and became the first shooter — I would pose the group and he would photograph.
But then EVENTUALLY James had to be in the family portraits too! So at this point we would just set the camera settings and hand the camera off to the next most capable relative until our family portraits were completed. P.s. isn't my family cute?
During the ceremony I had to release the camera again and take my spot amongst the bridesmaids and the photography was again in the hands of capable Jamie! He apparently loved all the lines the tree created in the frame as much as I did!
And then they were married!
Annnnnnd there he is again — I could not get enough of this kid. I knew Jalesa would love a million pictures of Atticus as well, so I  took the liberty . . .
Check out Jalesa's and Sam's custom wedding guest book handmade by Yandi's Bindings. She can make YOU a custom wedding guest book to fit your wedding vision as well!
At all other weddings I would have stopped photographing at this point but because my FOURTH role was a part of the clean-up crew I got to witness this sweet post-wedding moment between my mom and my littlest brother.
On a related note, Jalesa and Sam are going to have a BABY BOY soon!! Goodness gracious, I got giddy just TYPING that sentence.