blissfully engaged: holly + john, fort worth engagement photographer
When you're a florist it should be no surprise for you to show up at your engagement session with not one but two floral crowns + your adorable bulldog complete with her own wreath to wear that you made yourself. Holly did just that (**insert photographer googly eyes here**) and I had so much fun with her, John and their lil pup Gertie Grace during their Fort Worth engagement session last fall. And SPEAKING OF FUN, I have been counting down the days to their Fort Worth Zoo wedding this Saturday. Y'all, a wedding at the ZOO! From everything I know about Holly, John, their wedding planner/designer and their vendor line-up I can say with assurance that it's gonna be epic.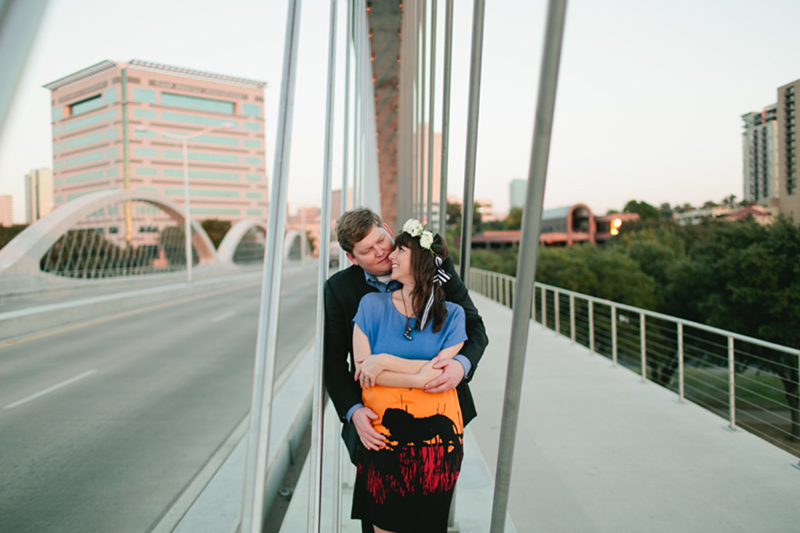 Holly and John, looking forward to meeting up with you two again real, real soon!
p.s. hair and make-up by the always amazing Beauty & the Blush. Rayven can seriously do no wrong in my book — hire her :))