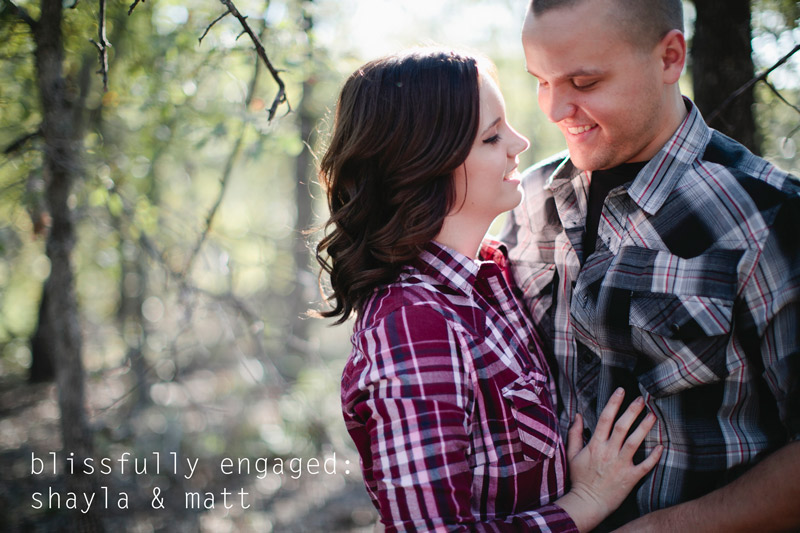 Happy December 28th, everyone! I hope you all had the merriest of Christmases. It's been such a busy season with lots of traveling between mine and James' families and limited internet access but I'm so pleased to get back to blogging and ESPECIALLY with this particular engagement session.
Shayla and Matt are of the outdoorsy persuasion so Shayla's vision was for a camping engagement session. It was just SOFUN working within this vision and I'm SOPLEASED with the resulting images. It helps that Shayla and Matt are just so. dang. cute. together.
Shayla, you are for-real stunning.
And what kind of camping-themed session would it be if they didn't build a fire and make some s'mores?
 Shayla and Matt, I'm already so excited for your wedding! October cannot come fast enough.
There is something very dear about having a photo shoot to commemorate one's first married home before moving into the next, and that is what this shoot was all about.
Scott and Elise are packing up their lives and their business and moving to Austin in less than a month now, but not before having some photos to remember the home they've lived in since their wedding in April.
You see, there are all sorts of life events past the engagement and wedding that are worth having documented, and Scott and Elise are the type of people who live life fully enough to cherish moments like these.
 I love shoots like this — sweet, personal, and homey.
DFW will miss y'all, Scott and Elise. But I'm sure Austin will be more than happy to welcome you in.