Meet Dana.
And please, oh please, notice the picturesque bird that landed right behind her for the above shot.
Dana needed some pictures made to commemorate her upcoming graduation from graduate school at the University of North Texas.
Dana told me that her boyfriend had warned her not to take every picture at the session in her signature pose: hand on hip, big smile. Well, needless to say, boyfriend of Dana, that was not an issue.
It made me happy to see that this photo session was an opportunity for Dana to break the mold, whip out her modeling moves, and feel especially beautiful.
When Dana and I were brainstorming ideas for her shoot, I asked her what she loved to do. Her answer: Shopping.
I really enjoyed being able to use the available lighting and shadows to create a more dramatic photo. It also doesn't hurt that Dana is entirely 100% fierce too.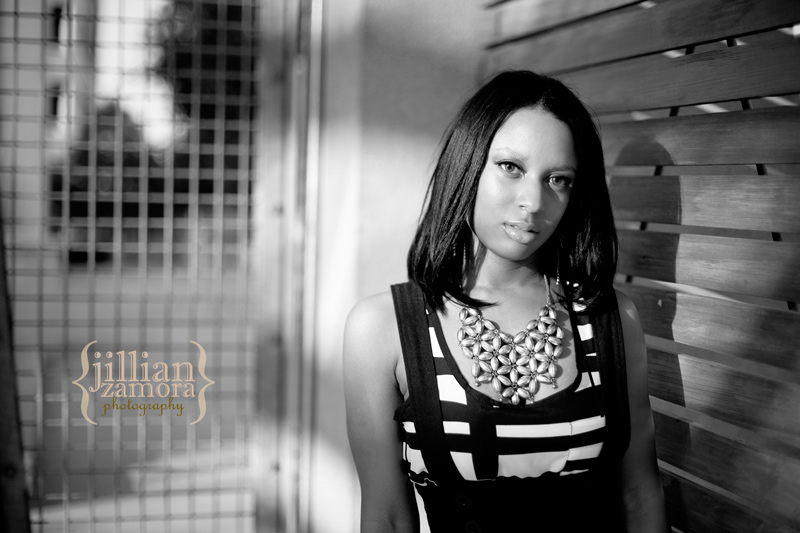 I know this next one is super-similar to the above shot. I just flat-out could. not. choose. So I just blogged both.
This place was just filled to the brim with interesting textures that I think made for interesting photos.
Dana, you are fabulous beyond words. Really and truly. Know it, let it sink in and claim it.
Congratulations on earning your Master's degree!