You may remember my dear friends, Brittney and Joel, from their FIRST "with this ring" blogpost from last year. That post was from their Justice of the Peace marriage ceremony, followed by a newlywed portrait session. It was such an incredible day to watch unfold.
Two weeks later, Joel returned to his Army post in Alaska and quickly thereafter deployed to Afghanistan.
It was a difficult season. Difficult, but refining, I know Brittney would tell you. I praise Jesus for how He faithfully carried them both through the deployment.
With Joel back it was time for a celebratory wedding, where all of their friends and family were invited to gather around them and all celebrate together this marriage on one crisp December Saturday.
Interesting tidbit about the wedding site — it all took place on my family's farm in Granbury! Because Brittney didn't know the exact date of Joel's return or his resulting leave from Alaska, she couldn't plan far enough in advance to book a standard wedding venue so my parents and PaPa graciously offered to let her have the wedding out on their land.
As if this wasn't enough, my dad also built this ceremony backdrop out of old barn wood that Brittney gathered for the wedding. Isn't my dad so SWEET??
These wintery boutonnieres were crafted entirely by Brittney and bridesmaids the evening before the wedding. Yeah, we're pretty talented like that.
Yes, "we."
I was a bridesmaid. And yes, I was the photographer. I just really couldn't let go of either job so just decided to play both roles!
This gorgeous "Texas-meets-Alaska" bouquet was crafted by my super-talented uncle James of Scott's flowers in Stephenville. Love. It.
Keeping with the other untraditional aspect of the wedding, Brittney's maid of honor was (and still is) serving as a missionary in England but sweet Meagan surprised Brittney with a wedding day phone call while she was getting ready for the day.
Joel and Brittney opted for a first look and Joel's reaction to seeing his bride walk to him in her wedding dress was priceless. One of the things I enjoy most about Joel is that I can constantly see his adoration of Brittney just broadcast across his face — there is no hiding how much that boy treasures that girl.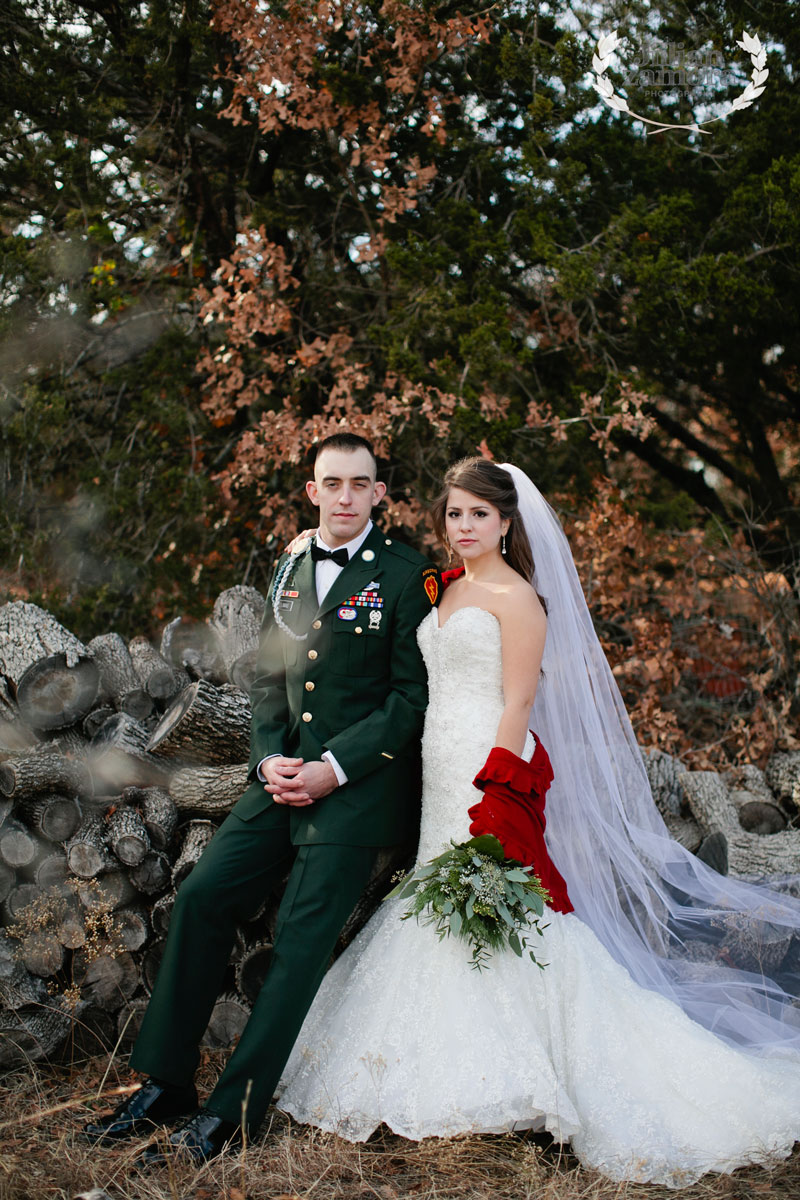 After bride-groom portraits we met back up with the wedding party eagerly waiting on down the road.
Most. adorable. flower girls. And man-oh-man do they adore Ms. Brittney.
Here was the portion of the day when I handed the camera off to James and stepped into some of the photos!
And in just the quickest of moments before the ceremony started I took a swing by the reception tent to snap some detail photos of everything finally all put together.
The following ceremony photos are ALL JAMES because I picked up my bouquet and walked down the aisle to stand next to my friend as she  and her husband declared their marriage vows in front of friends and family.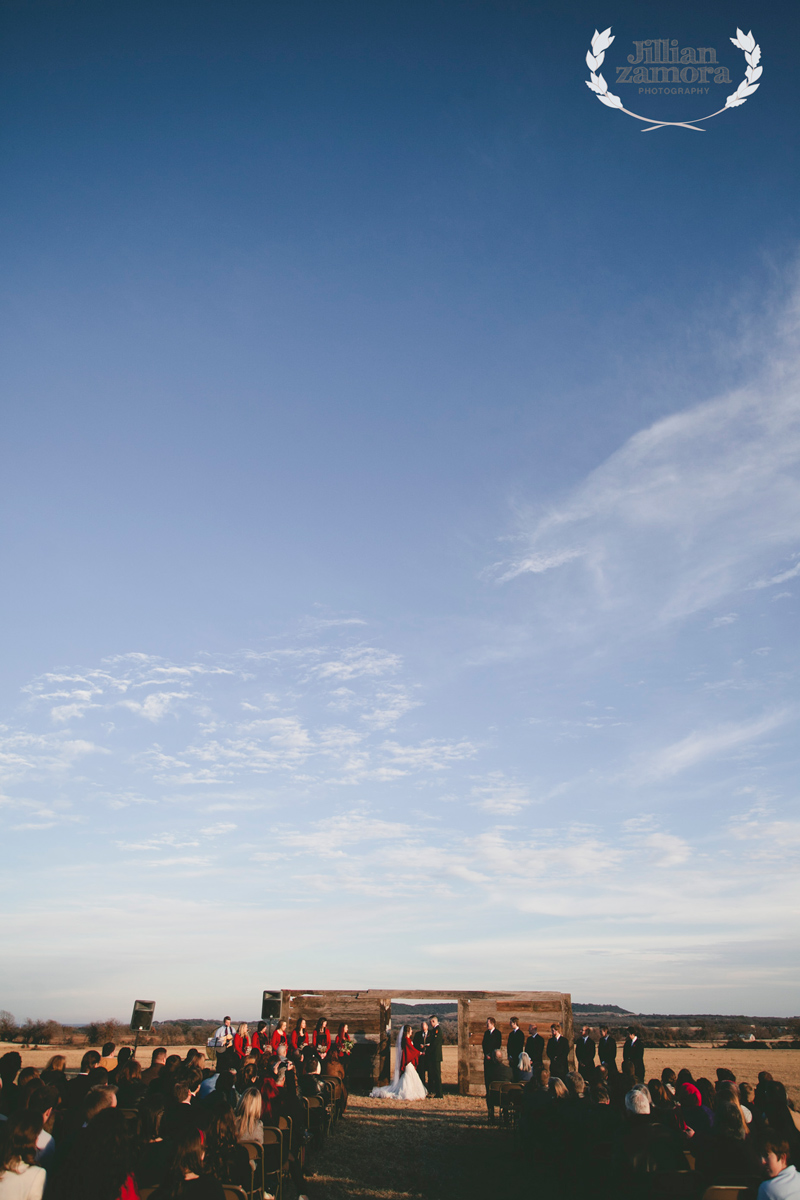 James did SUCH a great job documenting the ceremony all on his own AND (I found out later) simultaneously warding off an asthma attack. Everyone give my asthmatic husband a round of applause.
A super-special portion of the reception was when they played a video (that my talented brother put together for them) that showed a portion of their Justice-of-the-Peace ceremony in it.
 And what a celebration it was, Brittney and Joel.
I'm thankful to have been a part.